Today, Lynn Russwurm will be guest starring at The Crystal Palace Ballroom
Crystal Palace Ballroom Fundraiser


1 — 4pm
May 4th, 2014
The Crystal Palace Ballroom is located at the intersection of Wellington and Waterloo Streets in Mitchell, Ontario.  You can't miss it — because the building is round!
In the 50's, when Lynn and Laura Performed as a duet, guesting on the CKNX Barndance or the Main Street Jamboree, they were the Pine River Sweethearts,  because Lynn's full band was "The Pine River Troubadors".   They played all over Southern Ontario.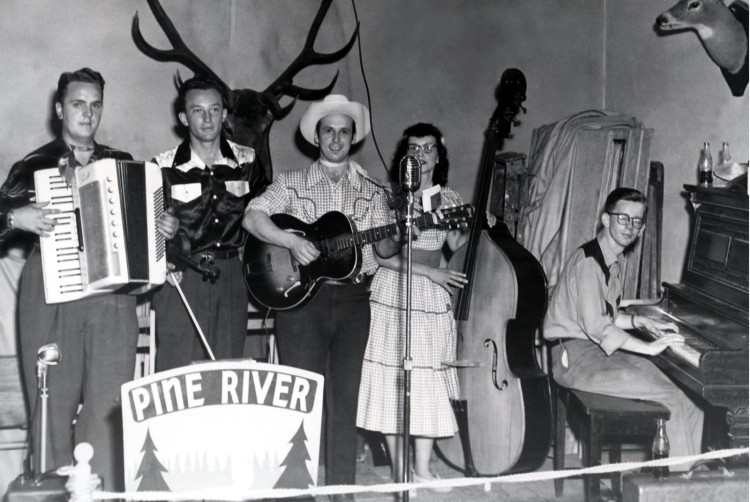 When there weren't paying gigs, Lynn made his own.  One of the halls he rented to put on his own show & dance was The Crystal Palace Ballroom  in Mitchell, Ontario.  Lynn knew the venue because The Pine River Sweethearts had already played there with the Barndance.
And today, Lynn will be performing there again, this time he'll be playing at the fundraiser to restore the historic Crystal Palace Ballroom building to its former glory.
Like all Lynn's gigs, you'll find it listed in the sidebar at the right of the blog page. If you need directions, just look at the calendar and it will take you to a map.
Hope to see you there!