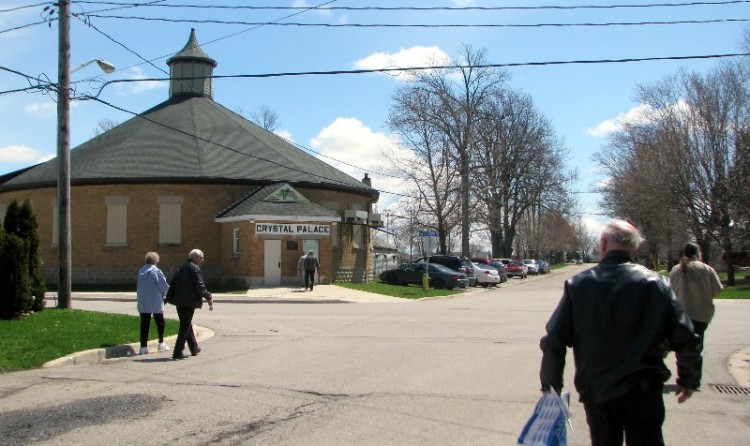 On Sunday Lynn performed at the Crystal Palace Ballroom in Mitchell. 
(And yes, it is round!)
The Sunday afternoon show was sold out and they had to turn people away.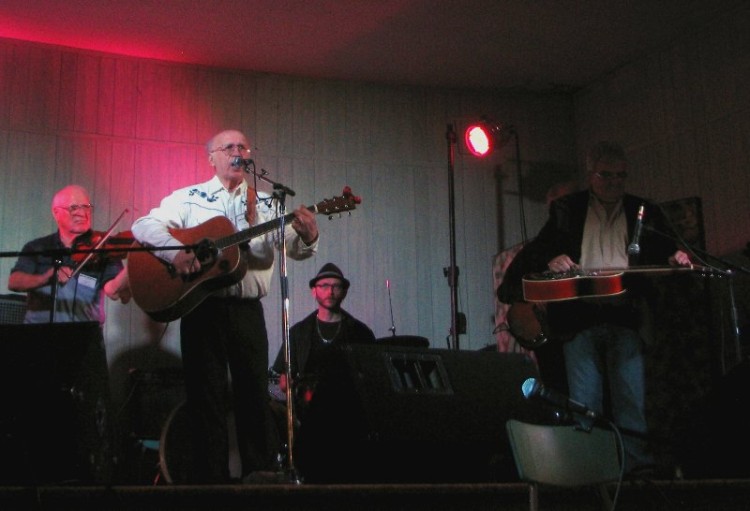 Lynn was backed up by his ad hoc band of all stars, including Gerry Smith, Jay Riehl, Al Widmeyer, and (not pictured) Ron Coulthard and Royce Riehl
The event was a fundraiser to restore the historic building, owned and operated by the Mitchell Agricultural Society.   Part of the magic of the building is its unique shape, and I suspect that contributes to the building's maintenance challenge.   The rest of the magic is its unique place in the history of Canadian Country Music, and more importantly, in the memories of all the peopl whose lives have been touched by it.
A good time was had by all.
---
---
We will have more photos as well as video from this event to post soon.


All photos by Laurel Russwurm are licensed to share with a Creative Commons Attribution 4.0 International (CC BY 4.0) License