Last Sunday evening we had a great crowd come out to enjoy bluegrass stylings of the group "GRASS TAX".
The weather was beautiful, and everyone had a good time!
In the first picture are, from left to right: Norm Tellier on mandolin, Jill Welsh on mandolin and vocals, John Dorlas on 5 string banjo and vocals, Peter Harrison on bass, and Gary Bridgett on guitar and vocals.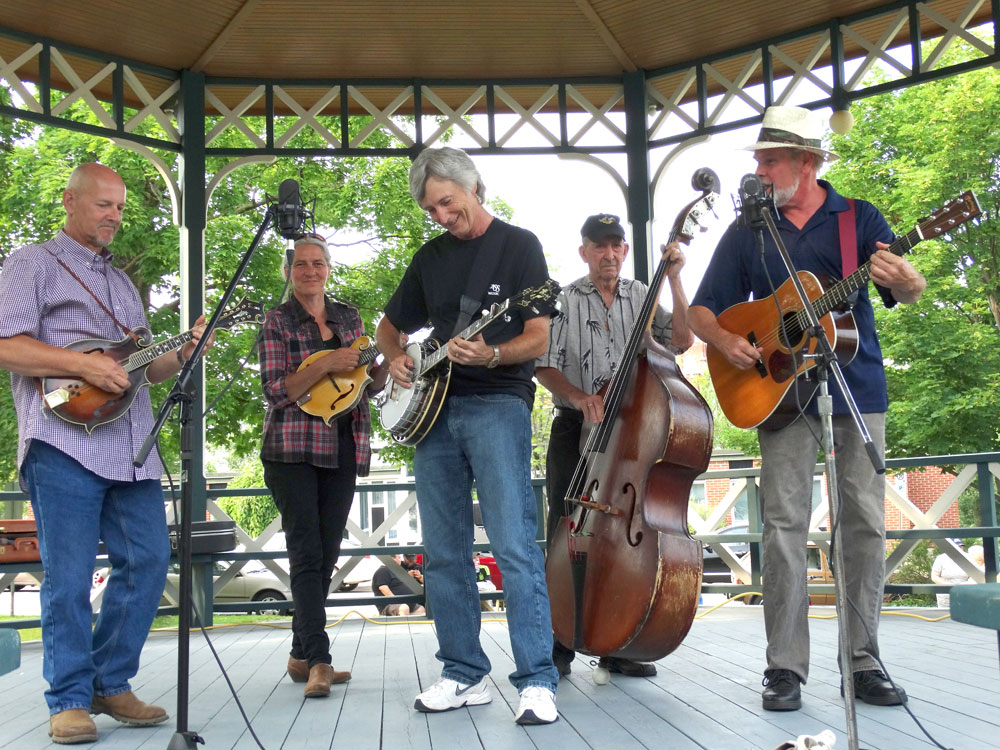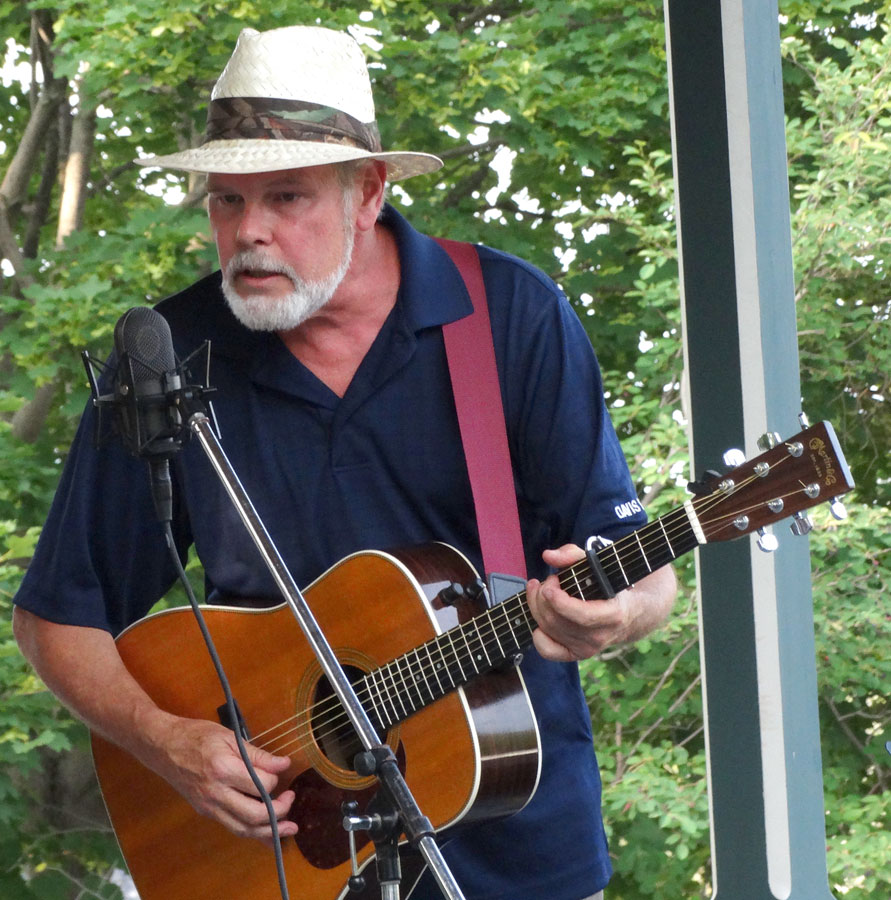 Here, we have Gary Bridgett playing guitar and singing
On 5 string banjo and vocals, it was John Dorlas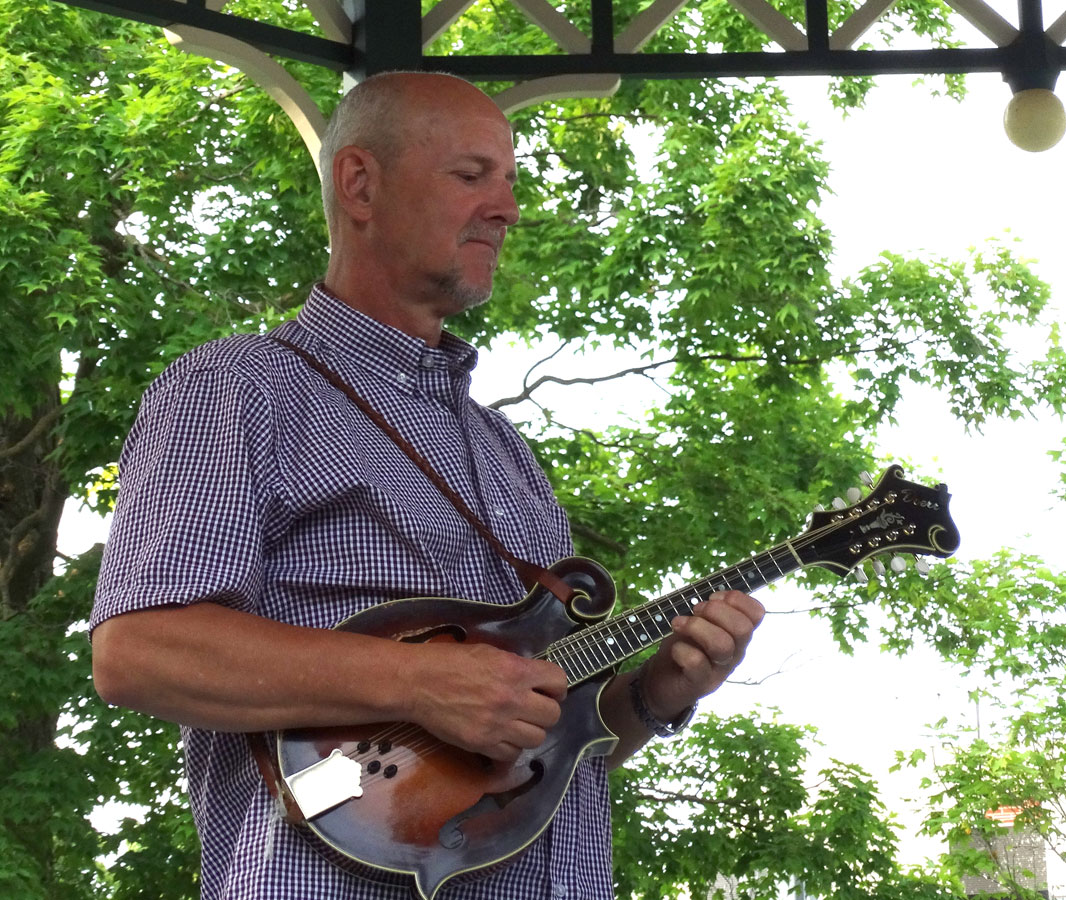 On mandolin, it was the very talented Norm Tellier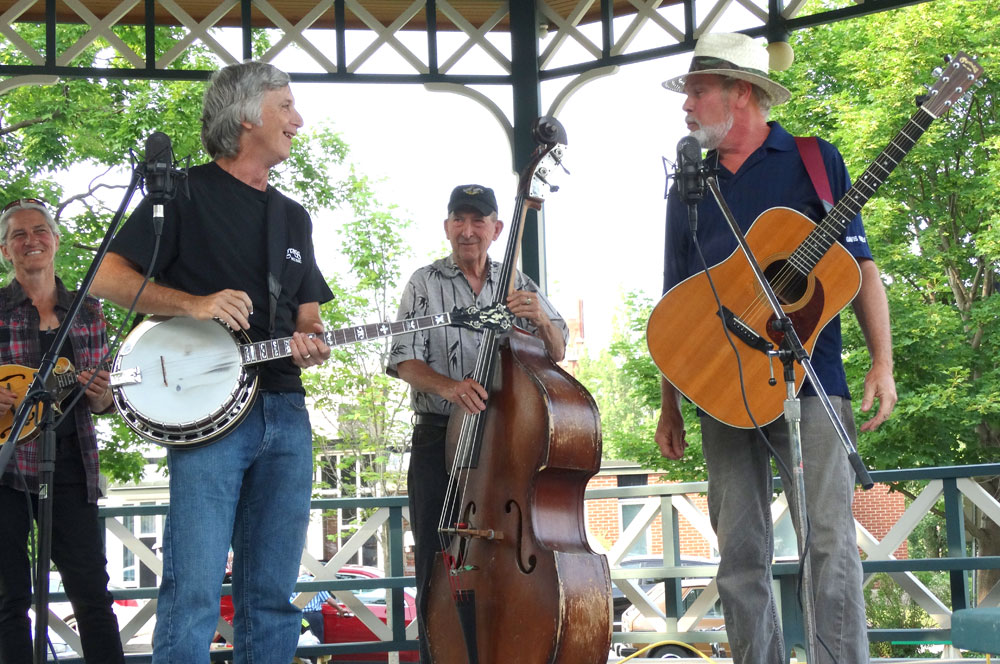 And, hiding out behind John and Gary, guesting on mandolin and vocals was Jill Welsh, and on stand up bass was Pete Harrison